I'm so excited to announce the launch of my new art class Expressive Florals. It's live on Skillshare!!
In this class, we'll be using thinned acrylic paint to create an expressive, almost watercolor-styled, floral. With Expressive Florals we aren't trying to create a photo-realistic flower, instead, it's about creating florals that are sketchy and fluid…and full of your own personal expression.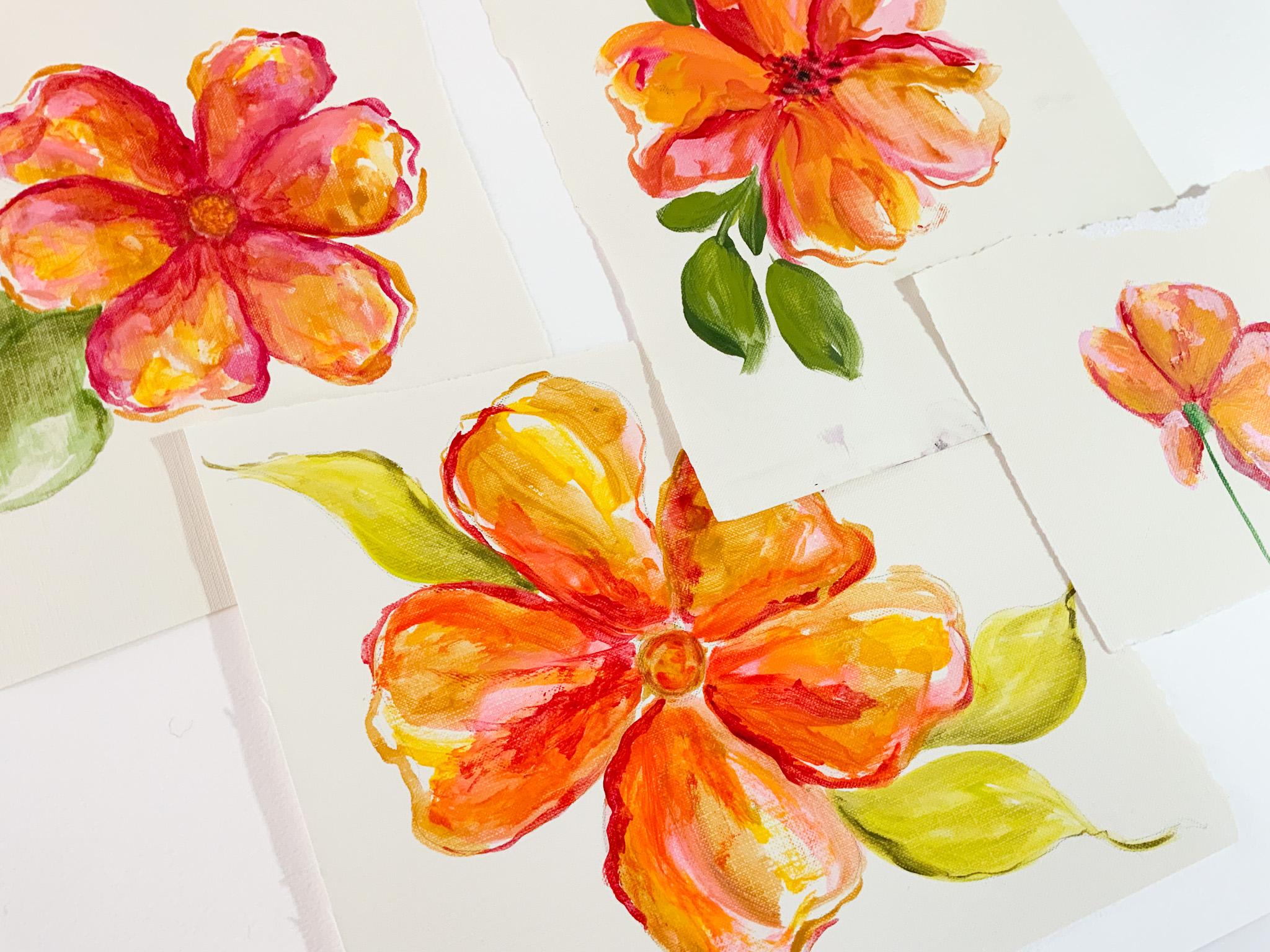 You will begin by gathering inspiration and creating a color palette to use as a reference. Then I'll show you how to use those references to sketch out the flowers and then how to use that sketch as a guide to paint your expressive florals.
For this class, you'll need acrylic paint, of any kind. I'll show you how to thin your acrylic with water and also with a flow medium and how each reacts on the paper. 
The key to this style is the use of brush strokes. In this class, I do recommend using long bristle brushes, like liner brushes. These brushes offer the best strokes for this style of expressive florals.
For those who aren't current Skillshare members…this link will get you a free month of all access to Skillshare.